Websites For Dentist Kelowna
We created a
mobile friendly website
for Dr. Matthew Osepchook's dental practice. It provides patients with information about Dr. O. and his team, and answers common pre-visit questions. I also created a calendar to help patients and staff schedule appointments.
I did local SEO to ensure the site gets found by people in the surrounding area looking for a local dentist online.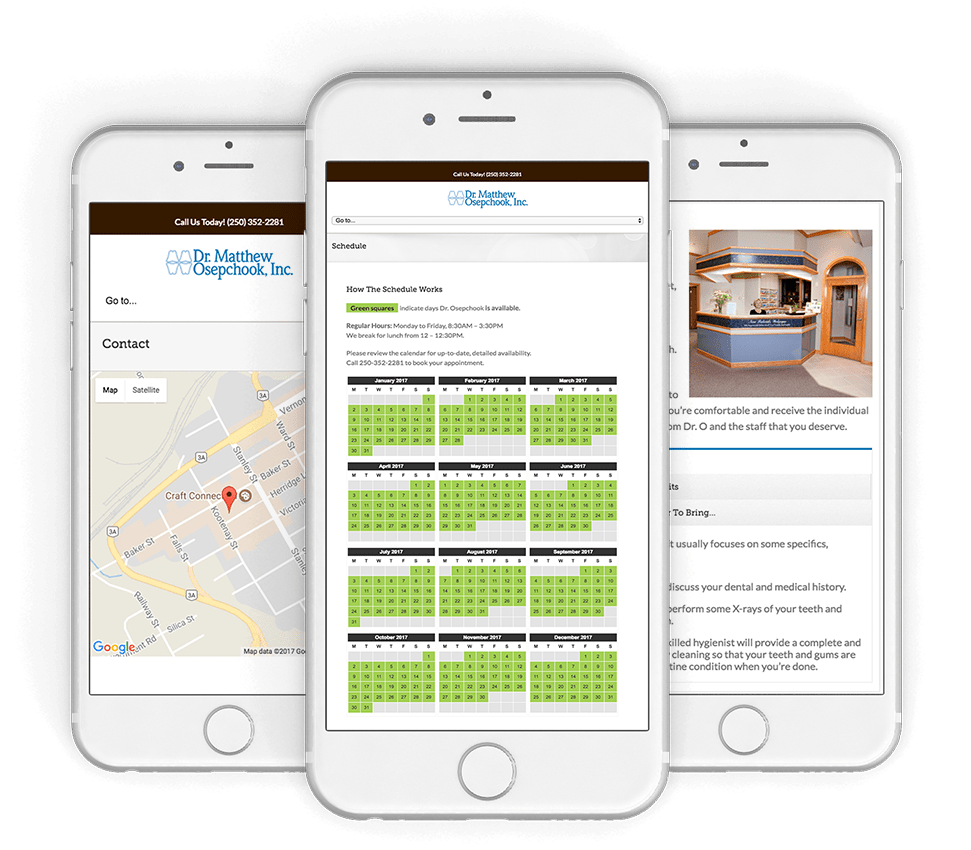 Making It Friendly.
Most people don't enjoy going to the dentist. So we used pastoral imagery (similar to photos in the office), personable text (written by Dr. Osepchook), and calm colours to convey the friendly, welcoming atmosphere of the office.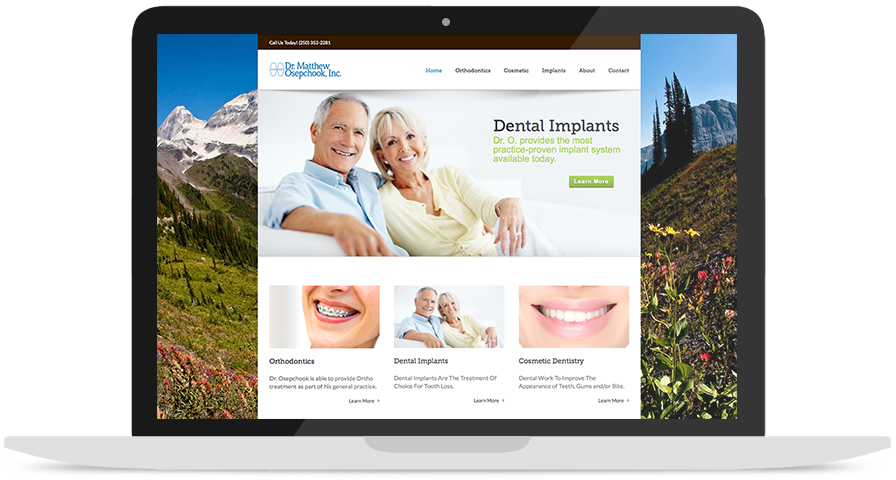 Improving Search Visibility
Patients looking for a dentist in the area must be able to find Dr. Osepchook. So his dental practice website needs to dominate in search results.
To do this, I performed on-site optimizations and created a Google business listing. Having a Google listing makes it easy for patients to leave and read reviews. This is critical for local SEO because business listings that include customer reviews present greater credibility and, naturally, receive more clicks.
The combination of SEO, and a Google business page with reviews has helped us get the results we wanted. Dr. Ospechook's dental website holds the top position in the search results we're aiming for.
Our dental office hired Bryant Web Design to build our website. Chris created a brilliant site and did SEO to attract our patients. It has reduced our marketing expenses considerably. If you're looking to build a presence on the web for directing business to your front door – talk to Chris.
Getting your website up and running and doing its job takes time. The sooner you start, the sooner you will get results. Get in touch and let us know about your project. We've helped dozens of business owners already and we can help you.
Consultations are FREE and require no obligation.