What is WordPress used for? Is WordPress Free? Is WordPress Easy to Use?Find out why we use and recommend WordPress.
WordPress is a Content Management System (CMS) software that helps you create, edit, and update the content of your website. It makes it easy to manage pages, blog posts, and media like photos, audio files, and downloads.
If you know how to use a word processor (like Microsoft Word, or Pages), and are comfortable moving files around on your computer, you'll find managing content with WordPress a breeze.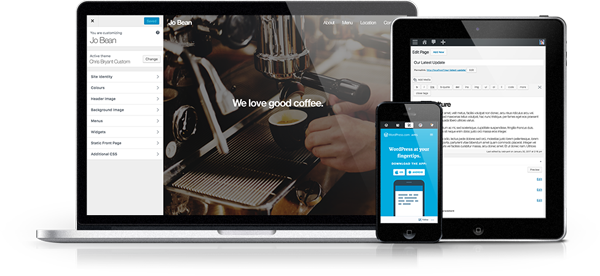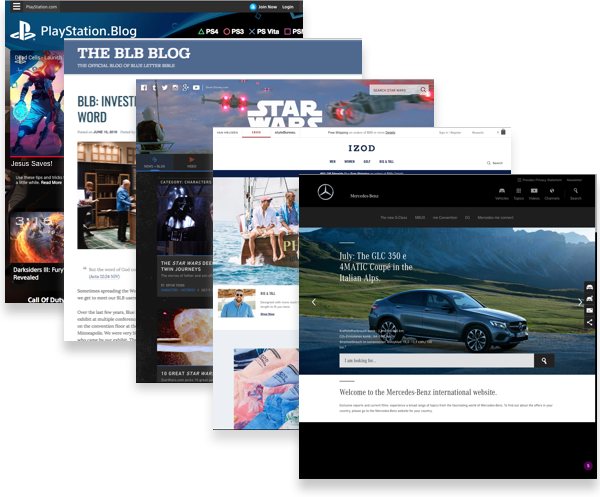 WordPress Powers 40% of all websites.
There are many Content Management System options available today, including Joomla, and Drupal. But WordPress has the largest user-base of them all, powering 40% of all websites! This huge user base, combined with an active WordPress development community has created an environment where high-end, powerful websites can be owned affordably by anyone.
From BC businesses like QuickMobile, and Famoso, to government websites like Small Business BC, to websites with millions of monthly visitors like Bloomberg, StarWars.com, and Forbes.
The bottom line: Using WordPress means you're in good company.
Free. But priceless.
CMS software used to be an expensive, enterprise tool for big-budget brands. But thanks to GPL software licensing, anyone can launch a world-class website. Under GPL WordPress software is free to download from WordPress.org.
SEO friendly.
Making websites SEO friendly can be a complex task. But WordPress is built for SEO. Web developers have full access to the code — a definite SEO advantage. Plus, WordPress provides tools to manage on-page SEO – without code – out of the box.
Popular WordPress Features
60 million website owners love WordPress. Here's why.
Easy to use
Publishing content is quick and easy with WordPress. With a mobile responsive dashboard, publish from your desktop or your phone.
Search engine friendly
Customizable URL structures, breadcrumb navigation, and other built-in features offer a competitive edge in search – out of the box.
Powerful media tools
The powerful WordPress media manager gives you all the important tools needed to manage your images, videos, and mp3 files for your site.
Plugins and add-ons
eCommerce, marketing tools, media galleries, and so more. WordPress plugins make it possible to create any website you can image.
Website security
Since 2003 WordPress has undergone continual improvement to address and mitigate common security threats, and vulnerabilities. It's secure.
High performance
People want the web to be fast. WordPress software core includes snappy, advanced code. It's made to be fast, lightweight, and to outperform the rest.
Professional WordPress Web Design
Chris Bryant has been Designing and Marketing WordPress websites since 2008. Connect with Chris to discuss your website project today.