Kelowna Online Marketing Services
Online Marketing That Drives Results
Kelowna online marketing backed by decades of combined sales, business, and online marketing experience.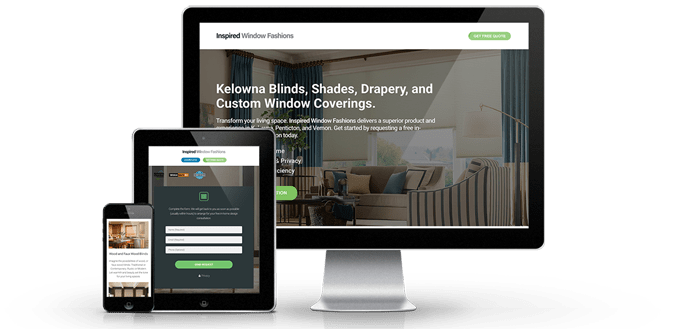 Customized Digital Marketing Solutions
2020 has seen serious changes in everyone's lives. Through the challenges of this year, we've worked hard to help clients stay in business, and even increase the number of leads and sales they're generating online. Maybe we can help you, too?
We work with B2B and B2C businesses, clarifying their offerings, building websites their audiences appreciate, and attracting traffic from around the web. We avoid trends and marketing fluff. We rely instead on tried and true marketing know-how to increase your visibility and profit online.
Get in touch for a FREE 30 minute consultation – no obligation and no risk on your part. Just a chance to talk about your project and find out how we can help.
Call Chris Bryant: 778-215-7784, or
Your website is your most valuable marketing resource. It's the hub of all your online activities. It is the first place people go to learn about your business. But for your website to get found by the right people at the right time, you need SEO.
SEO is a combination of technical and creative tasks aimed at influencing your website's position in (relevant) search engine results. We've been doing SEO for successful small and medium business for over a decade. We know what SEO strategies work. Get it touch with us to talk about SEO. Or learn more about what SEO is and how it's done.
Website Marketing For BC Businesses
As a Kelowna online marketing company we work with all kinds of businesses. Form large utilities contractors to eCommerce stores; from local retail, pharmacy, and dentists, to internet educators and interior designers. We approach every website with a fresh slate and build custom websites to serve your audience and meet your goals.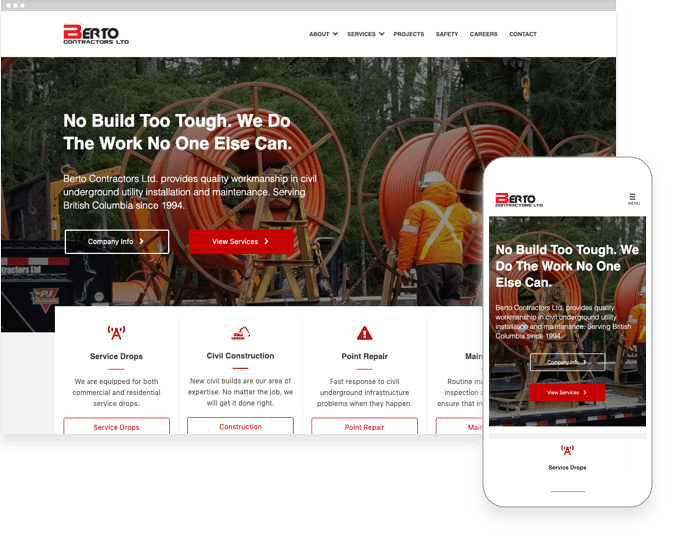 I would be thrilled to recommend Bryant Web Design to any of my colleagues. Chris Bryant is professional, patient and most importantly - he was able to bring our vision to life! I have gotten a ton of positive feedback and everyone is impressed with the presentation and flow of the site. It's a great representation of who we are and I appreciate all of Chris' hard work.
See examples of work we've done for businesses in the Okanagan and throughout BC.