Calvary Chapel Kelowna is a non-denominational Christian church that emphasizes the teaching of God's Word, and community outreach. They wanted a new website that could be easily managed by church staff, including volunteers with minimal technical know-how.
We created a WordPress website with custom-designed admin panel that makes updating and editing content fast and easy. 
Making it easy to post sermons.
It was very important to CCK that the website have the ability to upload and manage sermons without any fuss. There are several solutions on the market for adding this type of functionality. The challenge is finding one that does everything you need, and is affordable.
After testing out a few contenders, I found the ideal solution in a WordPress plugin called Series Engine. It offered everything CCK wanted, and integration into the site was seamless.
Minimalistic Design
Calvary Chapel is a warm and inviting church fellowship. To reflect that on the site, I used a warm colour scheme, easy-to-read text styling, and clean layouts with lots of breathing room.
The smallest details matter. I used a genuine paper texture as the background to subtly reinforce the Calvary Chapel's focus on Bible study.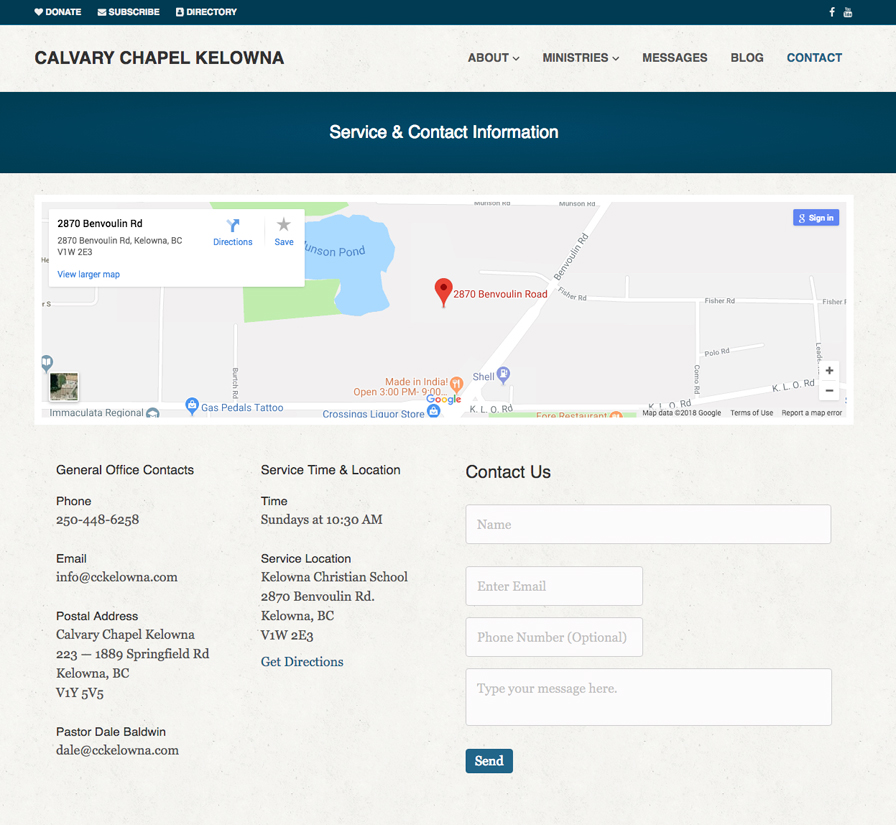 Getting your website up and running and doing its job takes time. The sooner you start, the sooner you will get results. Get in touch and let us know about your project. We've helped dozens of business owners already and we can help you.
Consultations are FREE and require no obligation.