We are a local Kelowna web design team helping businesses from the coast to Calgary gain a competitive advantage with the websites we design. Get in touch today for a FREE, no-obligation consultation to discuss possibilities for your website.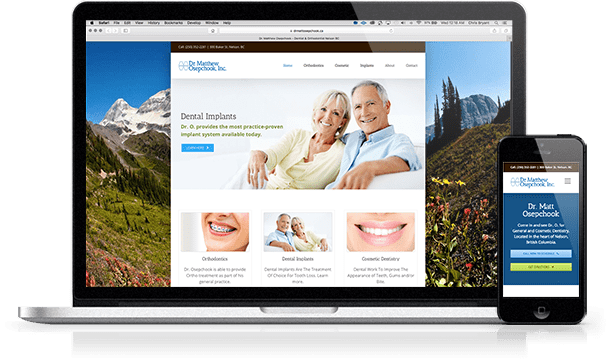 With a strategic focus on users' needs, we design sites that grow brands and drive audiences to action.
Effective websites get traffic, answer questions, and help turn visitors into customers. But great web design doesn't happen by accident. It takes experience, strategy, and skill. How your website looks matters. But how it works matters most.
We're passionate about great web design and we'd love to help you with your site. Get in touch today. We provide FREE, no-obligation consulting (a phone conversation) and will make the process of moving forward with your website easy.
Your website is your business. At least to customers online, it is.  
It's the first place people discover your business and brand. But what happens when they land on your site? Do they click the back button and look elsewhere? Or do they stick around, explore your offerings, and take steps toward becoming a customer? 
For more than 12 years we have made it our passion to know how website layout, colour, content architecture, sales copy, and imagery turns visitors into customers. Our team has the education and experience to solve the problems business website owners face.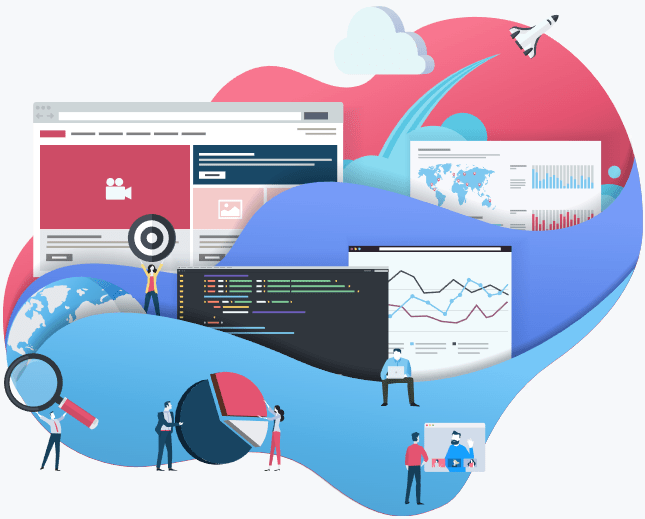 I'd recommend Bryant Web Design in Kelowna to anyone. But not to my competitors.
Chris Bryant is professional, organized, very thorough and on top of things. He has done such an amazing job on my website that I ONLY use my website to advertise and market.
What Our Website Designs Do For You
Discover the benefits our Kelowna web design brings to your project.
BEAUTIFUL LAYOUTS & DESIGN
Web design instantly influences perceptions of your credibility. Having a professionally designed layout, typography, navigation, color scheme, and usability means a great first impression, and a website site your customers will enjoy using.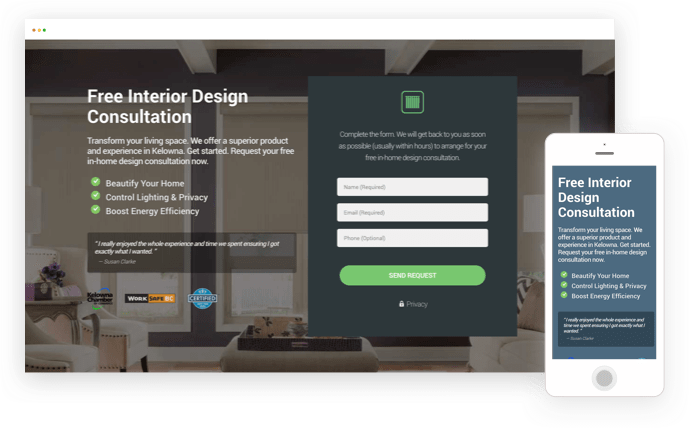 Customers are searching online for the products or services you offer. Your website is usually the first point of contact. With effective landing pages and forms, your website becomes an extremely powerful lead-generation tool.
People visit your website before deciding to visit your location. An attractive website makes your business stand out from competitors. By embedding Google maps, and contact information we can turn your site traffic into foot traffic.
Get Found By New Customers
To be found in search engine results your website needs to both technical, and content SEO. We bring over ten years of proven search optimization experience to your site design to give you a competitive advantage from square one.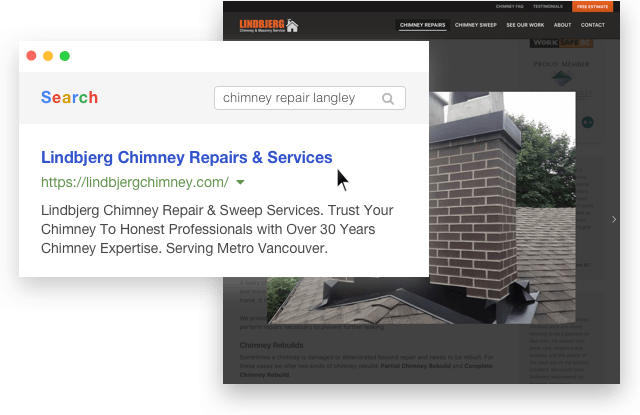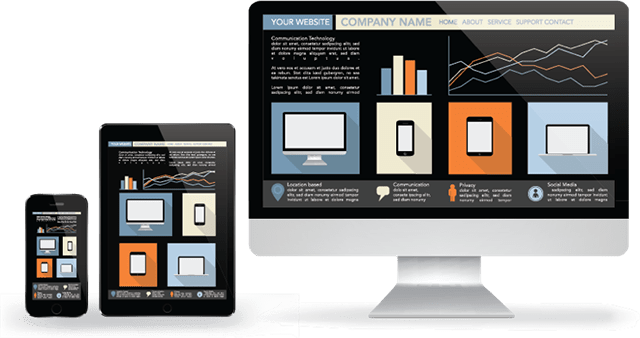 Offer Better Brand Experiences
Your site will look great on smartphones, tablets, laptops, and desktops. So your visitors will love using your site no matter what device they use. Mobile Responsive Web Design also means your site will perform better in mobile search results.
We build websites with the WordPress CMS. That means you can log in anytime, anywhere and create, edit, and share your content. If you prefer to maintain your own content, now you can. Want us to manage it for you – that works, too! We make it easy for you to own a professional website.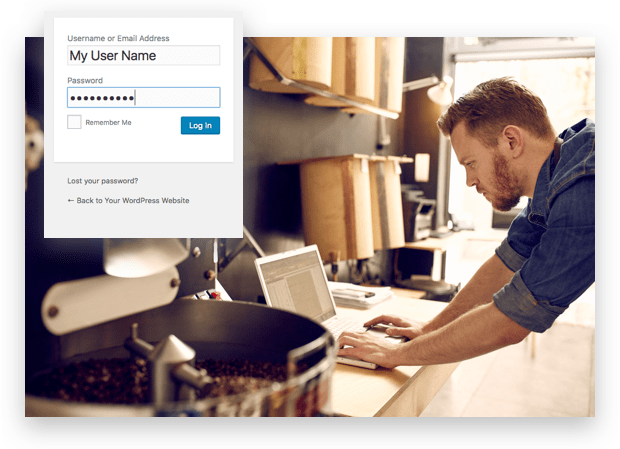 Our website brings in many jobs for our business.
Our website brings in many jobs for our business. I recommend Chris Bryant's Kelowna Web Design company to anyone who needs a website. Chris is honest, trustworthy, and concerned with taking care of your needs.
Kelowna Web Design Services
What you get when you hire us to create a website for your project.
The Website Design Process
We design and architect your website specifically for you. Our personalized attention to detail ensures your website is aligned perfectly with your site goals.
Discovery
Research and Strategy
We get to know you and your business. We'll discuss your objectives, research your audience, and your competitors to create a strategy for a site that performs for you.
Design
Inspiration, Wireframing, Prototypes
This is the aesthetic and functional design of your site. How it will look (User Interface), and how it will work (User Experience). We make beautiful sites that your audience will enjoy using.
Development
Coding & Technology
If design is the blueprint, development is the construction phase. This is where we turn all the content and design ideas into an interactive website, coding in HTML5, CSS, PHP, and JS.
Deploy
Testing, Revisions, Final Launch
We put your site on a private server for you to inspect and try out while we do our own set of tests. We'll make revisions as needed, and once we know it's all good - we'll launch!
Mobile Responsive Designs
Stop losing sales and leads with a website that doesn't work on mobile devices. We deliver affordable, mobile responsive websites in Kelowna.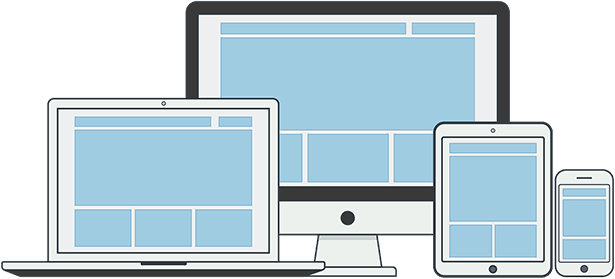 Delight your visitors on every screen, big or small.
Whether your visitors are using an iPhone, Android, iPad, or full-sized desktop screen it's important your for your website to be easy to use. People no longer tolerate websites that require them pinch and zoom just to read the text! 
At Bryant Web Design we make websites that you don't need to worry about. Since 2011, all of the websites we've built are mobile responsive websites. Rest assured you'll get a website that looks and works great on mobile devices and tablets.
Mobile Design vs Responsive Design
As you explore web design services and companies in Kelowna, you're going to encounter these terms often: Mobile Design, and Responsive Design. Here's all you need to know.
A mobile design, or mobile-friendly design, is a website design intended to be viewed on a mobile device like a smartphone or tablet.
Responsive Design is a technique for creating mobile designs. Responsive design replaces previous mobile website techniques that required site owners to maintain two websites: one for mobile and one for desktop. Instead of making two websites, you make one – but with a design that can respond to the screen size of the user.
Responsive design techniques are the perfect solution for mobile friendly web design. It saves you time and money, and delivers the best possible site to your customers.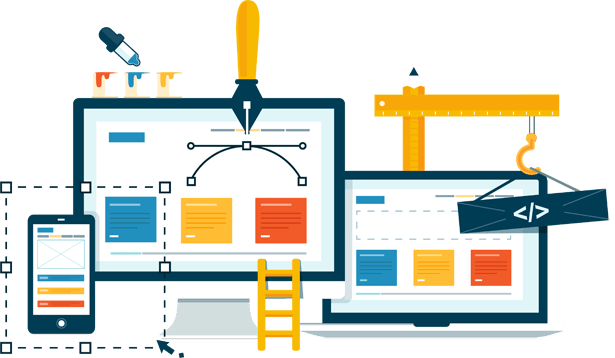 Why Mobile Web Design is Critical
Mobile device web usage surpassed desktop usage years ago. Your audience expects your website to work flawlessly on mobile devices. Not having a mobile friendly site is simply not an option.
Here are some facts that drive the point home.
Customers Prefer Mobile Web Designs
When searching for a local business online, 50% of consumers prefer to use a mobile internet browser. 10% prefer a mobile app. Your customers want responsive design in their mobile browsers.
Mobile Design is Smart Strategy
78% of internet users own a smartphone. The number of smartphone users in Canada is estimated to reach 28.6 million in 2021. As these figures increase, this is great news for businesses with a mobile marketing strategy.
Drives Smartphone Users To Your Door
Google reported that 50% of people who conducted a local business search on their smartphone visited a store within 24 hours. 34% who searched on computer or tablet device did the same.
Keeps Mobile Customers Engaged
When content appears unattractive in its layout or imagery, 38% of people will leave the site. Responsive design solves the problem of poor layout on mobile devices.
Mobile Keeps Your Business Competitive
Google says 61% of users are not likely to return to a mobile site if they had trouble accessing it. 40% of those users visit a competitor's site instead.
Mobile Web Design Increases Sales
During the 2015 Christmas season, nearly 70 percent of Amazon.com eCommerce purchases were made on a mobile device. Up from near 60% the previous year.
Let's start a conversation
Whether you're just gathering information, or you're ready to get started, it all begins with a conversation. Say hi, tell us about your project, and we'll get back to you within a few hours..
We are more than pleased with our website.
We are more than pleased with our website. With so many products to display, Chris Bryant helped us way more than expected. He had great ideas and got the knowledge he needed to understand our products. Since the website launch, he has been helpful in many ways. We recommended him to other companies who had the same great experience we did!