Responsive Design Kelowna
Stop losing sales and leads with a website that doesn't work on mobile devices. We build affordable, mobile responsive websites in Kelowna.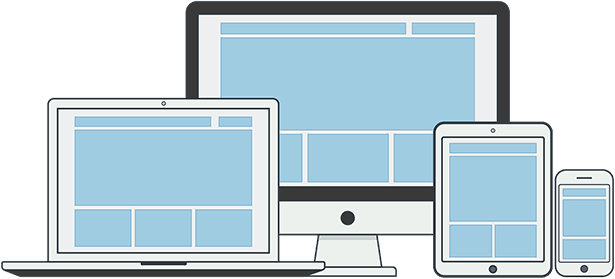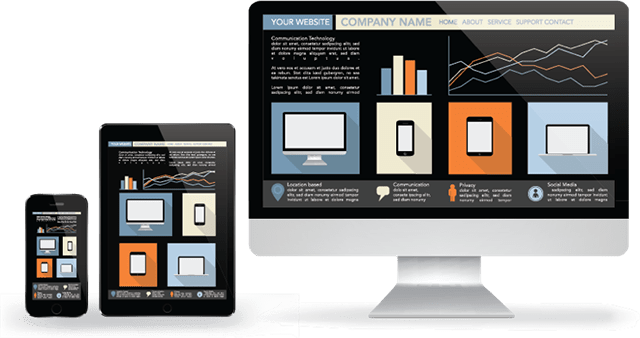 Give Visitors a Better Experience
Your site will look great on smartphones, tablets, laptops, and desktops. So your visitors will love using your site no matter what device they use. Mobile Responsive Web Design also means your site will perform better in mobile search results.
Offer a website that looks great on every screen, big or small.
Whether your visitors are using an iPhone, Android, iPad, or full-sized desktop screen it's important your for your website to be easy to use. People no longer tolerate websites that require them pinch and zoom just to read the text! 
At Bryant Web Design we make websites that you don't need to worry about. Since 2011, all of the websites we've built are mobile responsive websites. Rest assured you'll get a website that looks and works great on mobile devices and tablets.
Mobile Design vs Responsive Design
As you explore web design services and companies in Kelowna, you're going to encounter these terms often: Mobile Design, and Responsive Design. Here's all you need to know.
A mobile design, or mobile-friendly design, is a website design intended to be viewed on a mobile device like a smartphone or tablet.
Responsive Design is a technique for creating mobile designs. Responsive design replaces previous mobile website techniques that required site owners to maintain two websites: one for mobile and one for desktop. Instead of making two websites, you make one – but with a design that can respond to the screen size of the user.
Responsive design techniques are the perfect solution for mobile friendly web design. It saves you time and money, and delivers the best possible site to your customers.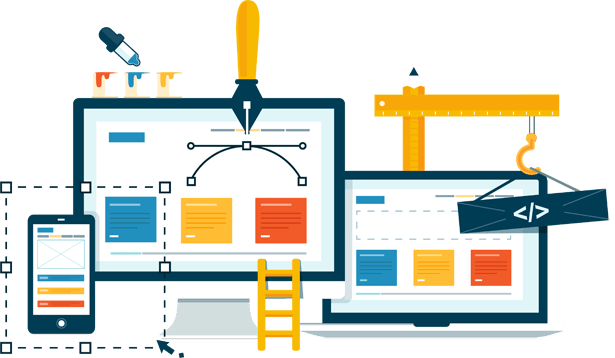 Why Mobile Web Design is Critical
Mobile device web usage surpassed desktop usage years ago. Your audience expects your website to work flawlessly on mobile devices. Not having a mobile friendly site is simply not an option.
Here are some facts that drive the point home.
Customers Prefer Mobile Web Designs
When searching for a local business online, 50% of consumers prefer to use a mobile internet browser. 10% prefer a mobile app. Your customers want responsive design in their mobile browsers.
Mobile Design is Smart Strategy
78% of internet users own a smartphone. The number of smartphone users in Canada is estimated to reach 28.6 million in 2021. As these figures increase, this is great news for businesses with a mobile marketing strategy.
Drives Smartphone Users To Your Door
Google reported that 50% of people who conducted a local business search on their smartphone visited a store within 24 hours. 34% who searched on computer or tablet device did the same.
Keeps Mobile Customers Engaged
When content appears unattractive in its layout or imagery, 38% of people will leave the site. Responsive design solves the problem of poor layout on mobile devices.
Mobile Keeps Your Business Competitive
Google says 61% of users are not likely to return to a mobile site if they had trouble accessing it. 40% of those users visit a competitor's site instead.
Mobile Web Design Increases Sales
During the 2015 Christmas season, nearly 70 percent of Amazon.com eCommerce purchases were made on a mobile device. Up from near 60% the previous year.
Whether you're just gathering information, or you're ready to get started, it all begins with a conversation. Say hi, tell us about your project, and we'll get back to you within a few hours..
We are more than pleased with our website.
We are more than pleased with our website. With so many products to display, Chris Bryant helped us way more than expected. He had great ideas and got the knowledge he needed to understand our products. Since the website launch, he has been helpful in many ways. We recommended him to other companies who had the same great experience we did!