HVAC Website Design in Kelowna
Webir is an Automation & Building Controls company based in Coquitlam, BC. They hired me to create a website to replace their old, and outdated website. They wanted a site that was consistent with their professional expertise.
Read on to catch some of the highlights of this website redesign.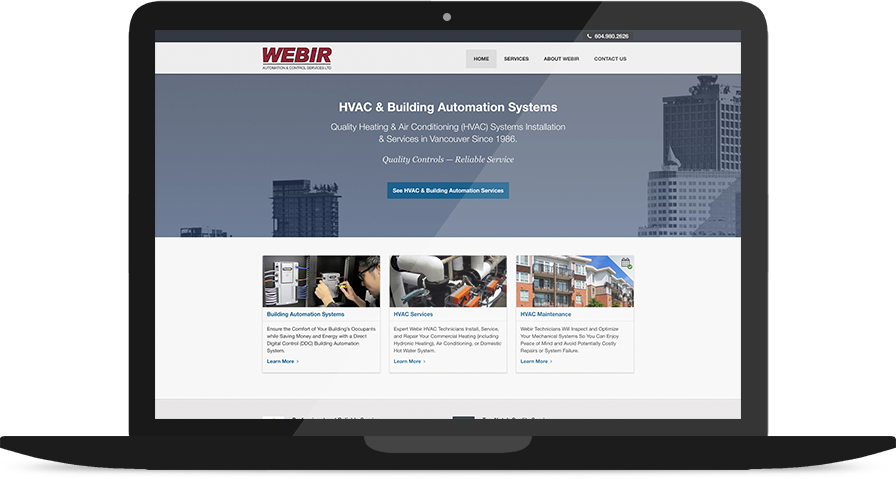 Starting Point: Identify Problems
Webir had a website. But they did not like it. Aesthetically, it was outdated, and the colour scheme made it hard to read. The site didn't reflect the high-tech expertise Webir is known for.
Also, the original website had been created by a previous developer who had (probably mistakenly) used coding techniques and technology that were preventing Google and other search engines from properly crawling, and indexing the site.
We were able to fix all of these issues with the new, improved web design.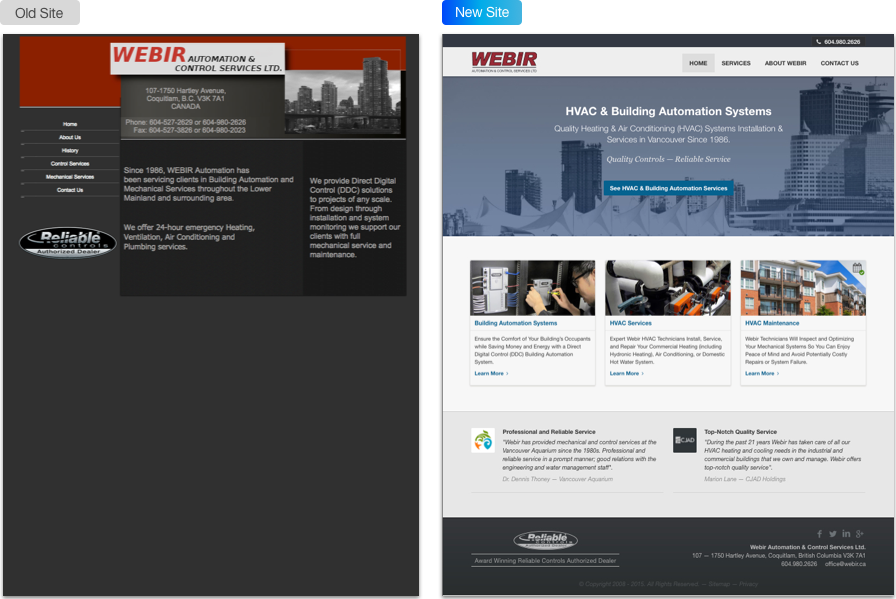 Making the site mobile-friendly
The mobile version of a website must be designed for mobile users who use websites differently than desktop users. For example, most customers accessing local business websites on mobile want to call, get directions or check business hours.
To make the Webir site more useful for mobile visitors, I designed a highly visible CALL button that appears only on mobile devices. A small mobile design feature like this can be the difference between someone calling your business, or clicking away from your site.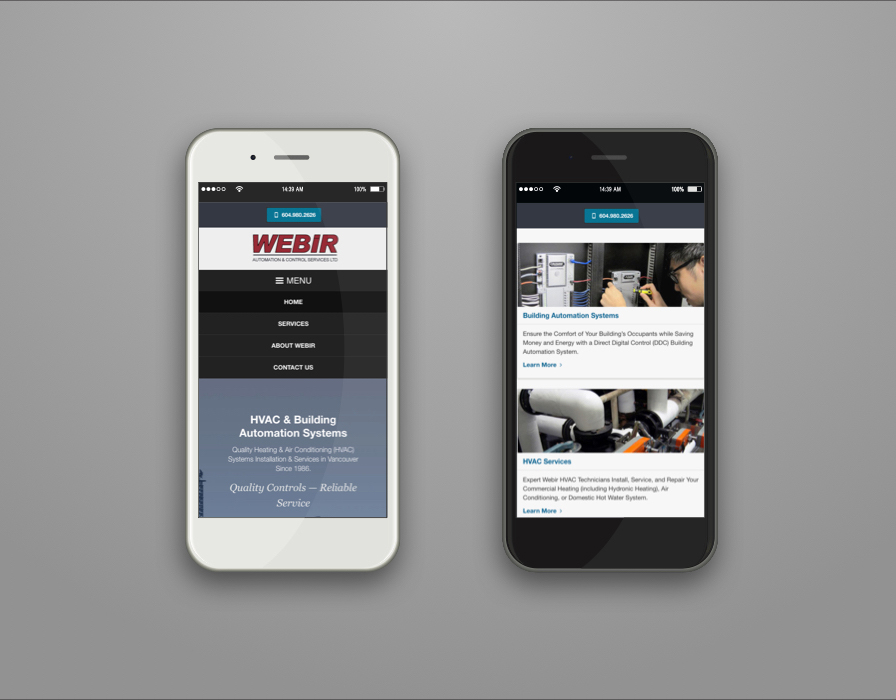 Adding Social Proof
Social proof tells potential customers that other people use, and value your service. It can be a product review, a celebrity endorsement, or word-of-mouth. But the bottom line is – social proof is a major factor in persuading prospects to contact you.
For Webir, it was easy to gather some customer testimonials from some of the major HVAC projects they've done. To make sure these pieces of social proof got noticed, I put two of the testimonials front and centre – on the homepage.

Site Performance
The old Webir website was very slow. So slow that it was almost completely ignored by search engines. More importantly, the lagging performance was not helping to create a great impression with users. I resolved all of the performance issues.
The new Webir website loads blazingly fast on all devices. Where it previously had no search rankings, Webir new site, with it's built-in SEO improvements, now has the organic search rankings they deserve.

Getting your website up and running and doing its job takes time. The sooner you start, the sooner you will get results. Get in touch and let us know about your project. We've helped dozens of business owners already and we can help you.
Consultations are FREE and require no obligation.