Kelowna Blog Website Design
Donna Lowe is a Christian author, and women's conference speaker living in Kelowna. We designed Donna's WordPress website for her to reach and grow her audience online.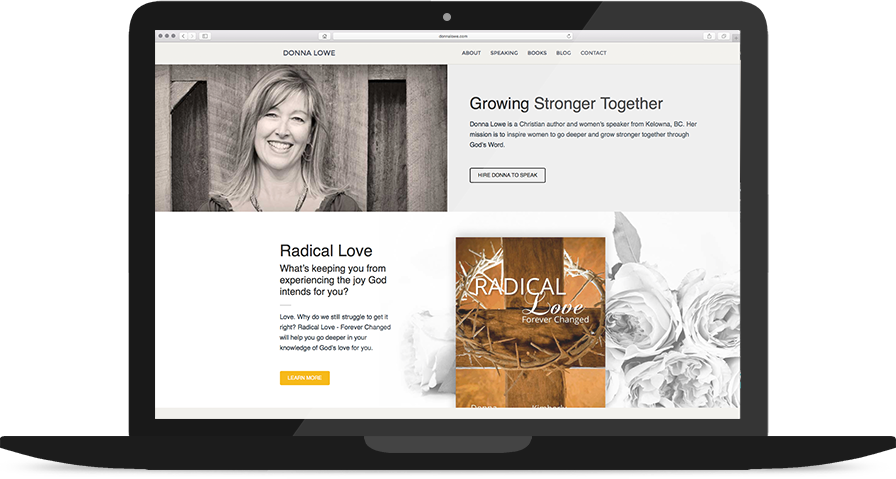 Why do a website redesign?
Donna had a website already. But it was not working very well. She wanted to know if a redesign would solve the problems. Or if she would need a brand new website. To find out, we did a technical audit of her old site. Here's what I learned from the audit:
the site layout made the site hard to understand
poor typography made the content difficult to read
the site was invisible to search engines
security flaws opened it up to spam and malware attacks.
If there had only been a few basic design and layout issues, a redesign would've made sense. But in this case, there were issues at every level – design, right down to the code and server setup.
It would cost less and yield better results to design and build a new site.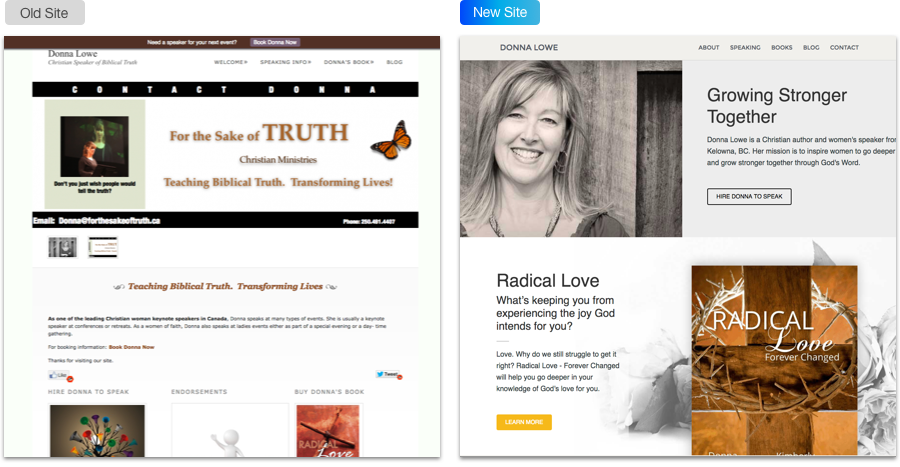 Designing to Achieve Goals
The best websites solve problems for the owner, and the audience. Since Donna is an author, conference speaker, and blogger. Her site needed to:
promote books, and make it easy for people to buy them
promote speaking events and make booking requests simple
grow a mailing list
publish blog posts readers can share via social channels
Promoting and Selling Books
To help promote and sell books, I created a landing page with several useful features.
Reader reviews
Book descriptions
Free Chapter download
Buy Now button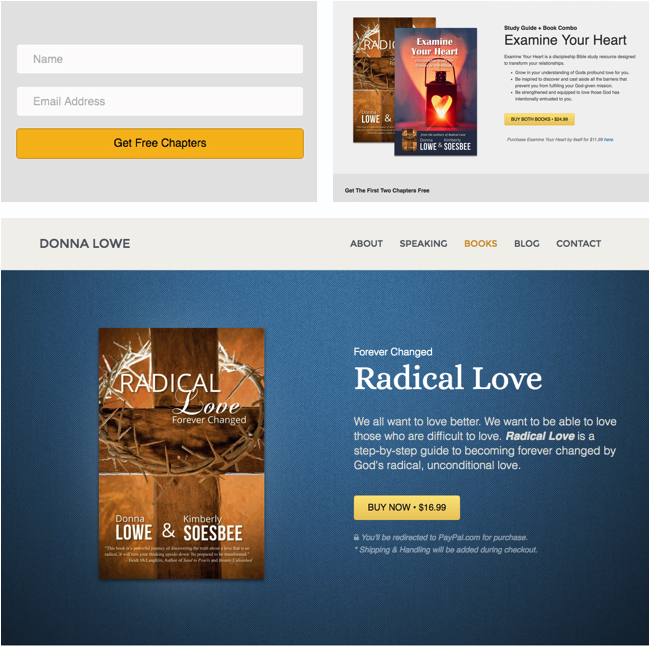 Blog Design
Blog posts are a major feature of Donna's website. I designed the blog to look consistent with Donna's branding. I also included responsive design tweaks. These ensured readers on mobile enjoy fast load times, and content that looks good on phones.
Building a Mailing List
Building a mailing list should be a goal for every website owner. Donna uses newsletter to tell readers about new content, books, and speaking engagements.
To make it easy for people to subscribe I created a simple sing-up form at the bottom of every page. On the back end of the site, the form can updated site-wide in a matter of minutes.
Performance Optimization
The performance of your website is important. It influences how enjoyable (on a fast site) or annoying (on a slow site) your website is to use.
In fact, search engines will give your site a better ranking based on speed and performance. Especially for searchers on mobile devices. That's why I include performance tweaks wherever possible during the development process.
The Results
At the time of writing this Donna's site has been live for a few weeks. Since launching, there have been clear improvements in all the areas we were aiming for:
mailing list has increased subscribers
speaking inquiries have come from around the world
books have sold through the book landing page
the old site was invisible in search. The new site is the top search result for a targeted keyword phrase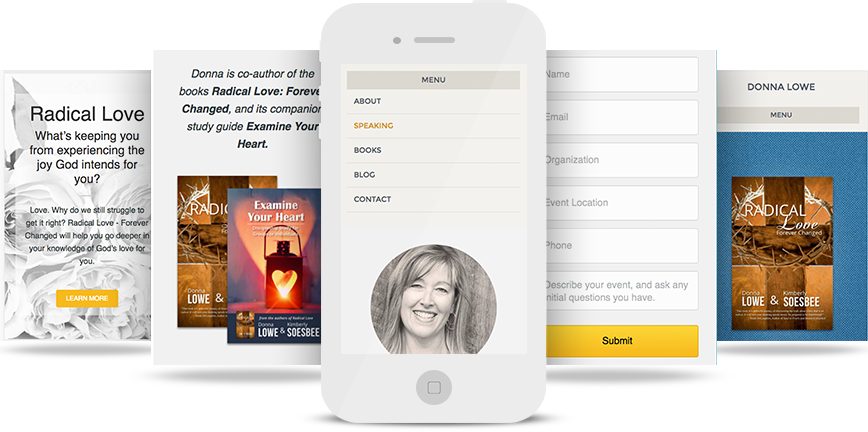 I didn't know how bad my old website was until Chris designed the new one. He built a site suited to my needs. As a result, my new site has brought opportunities from as far away as Australia and the UK. I highly recommend Bryant Web Design as a necessary part of business or ministry success. Thanks so much, Chris!
Getting your website up and running and doing its job takes time. The sooner you start, the sooner you will get results. Get in touch and let us know about your project. We've helped dozens of business owners already and we can help you.
Consultations are FREE and require no obligation.