Kelowna Landing Page Design
A landing page is a web page designed with a single, focused
call-to-action
. In this case, the call-to-action is to request a free interior design consultation.
Therefore, the focal point of the page is a contact form prospects use to request their free consultation. Once they fill it out, and send it in – it goes to the business owner, who can respond right away.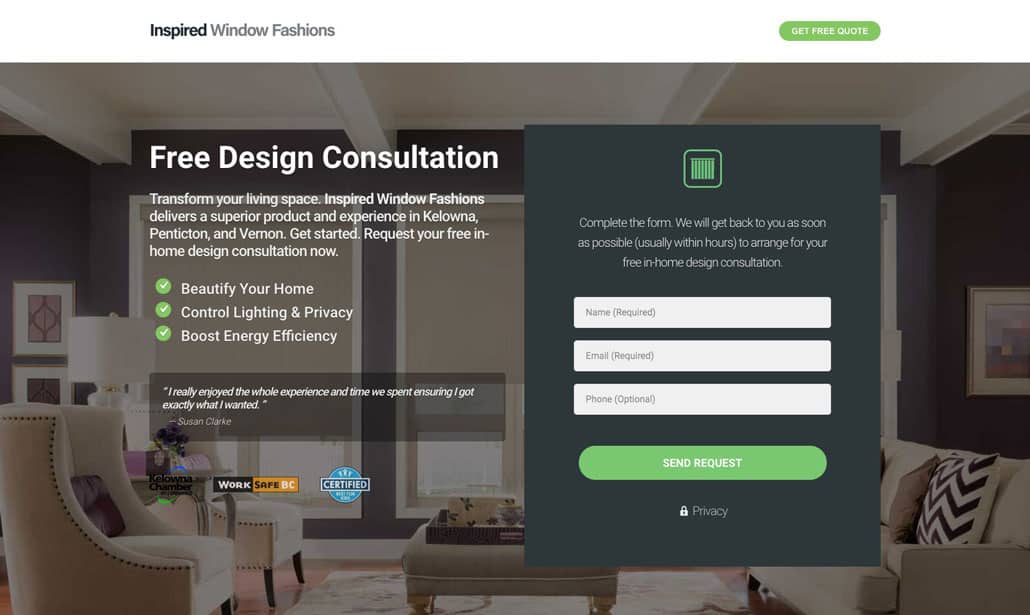 Core Search Optimization
Search engine visibility is a priority for any business relying on leads from the web. But Inspired Window Fashions relies on other forms of direct marketing for traffic. In a case like this, where organic SEO isn't the main traffic source, I perform a core set of SEO tasks.
Keyword Research
Writing Search Optimized Sales Copy
Registering the website with Google and Bing for indexing
Ensuring excellence in the site's technical performance
Doing these core SEO tasks won't usually get you a top position in search results. But they lay the foundation for all future optimization work. In this case, Bryant Web's basic optimization efforts landed site on the first page of Google for local search. Higher than some big-name competitors. And enough to make sure people searching locally, or by brand name find them.
Easy to maintain
To help the owner of the website save time, money, (and stress), I created a customized WordPress content editor. This makes updates extra fast and easy for him. Just log-in, and enter info into a few fields in a simple form. He can update the site's critical content in a few minutes.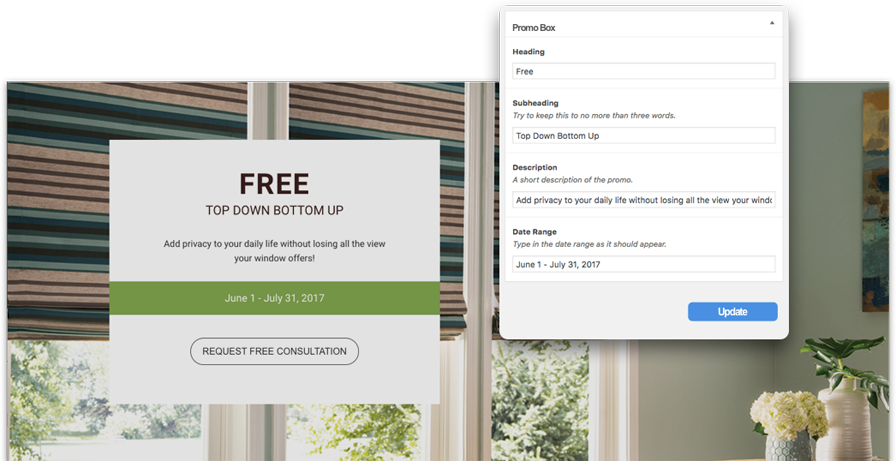 I was just starting out and didn't want to spend a fortune on a website for my new company. Chris worked hard to stay within my budget and exceeded all my expectations. He made sure I was happy through the process and showed me how to update the site content for myself. I recommend Chris to anyone looking for a website to be proud of.