Shopify Web Design Kelowna
Naked Teas Galore is an organic tea company based in British Columbia. They hired us to create their online store. We delivered a full eCommerce solution pre-loaded with their inventory. Branded, priced, and ready to go.
The website design and development took two months. Including creating content and populating the site over 100 search optimized product pages. It was on time and on budget. On launch day, it was ready to take orders and accept payments.
Mobile Store
Having a store that works on mobile devices is a priority. In 2017, consumers used a smartphone for 58.9% of all eCommerce purchases. By 2021 that percentage could be closer to 73%. The site I designed for NTG is mobile responsive.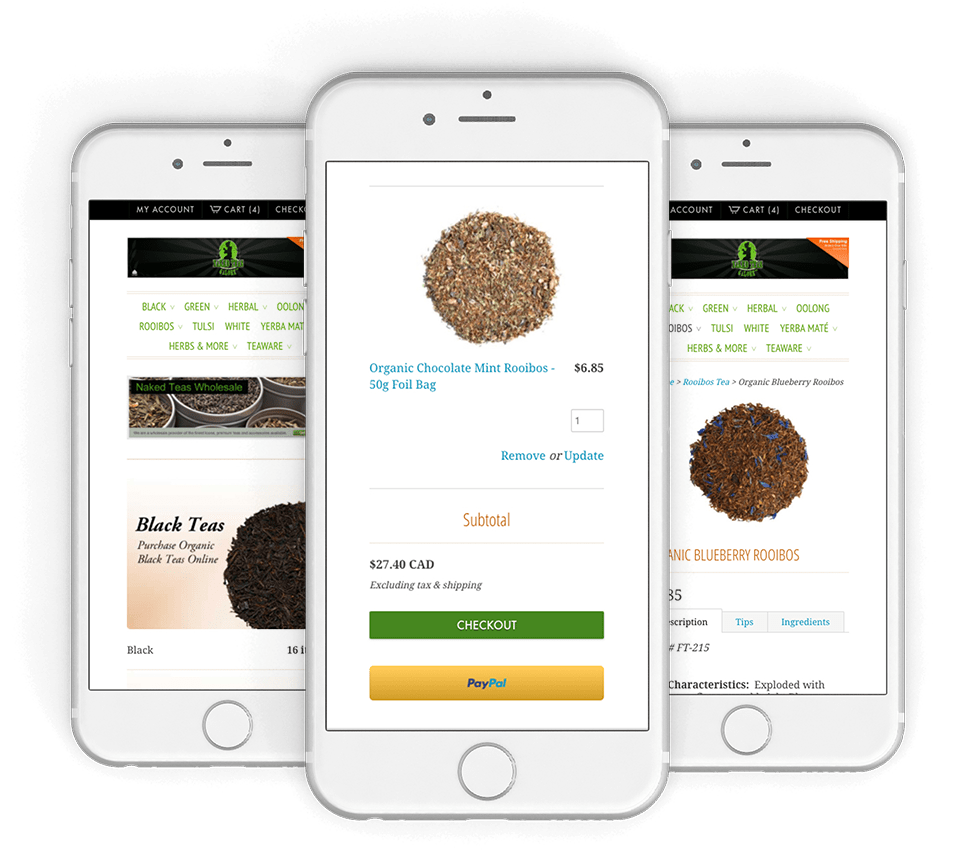 Online Product Catalog
I created a 140+ pages to showcase all NTG's products. The owner took dozens of photos of his teas. Then I cleaned them up in Photoshop. Then, I added product descriptions, ingredient lists, and steeping instructionsto each page. The result is a beautiful and helpful online catalog.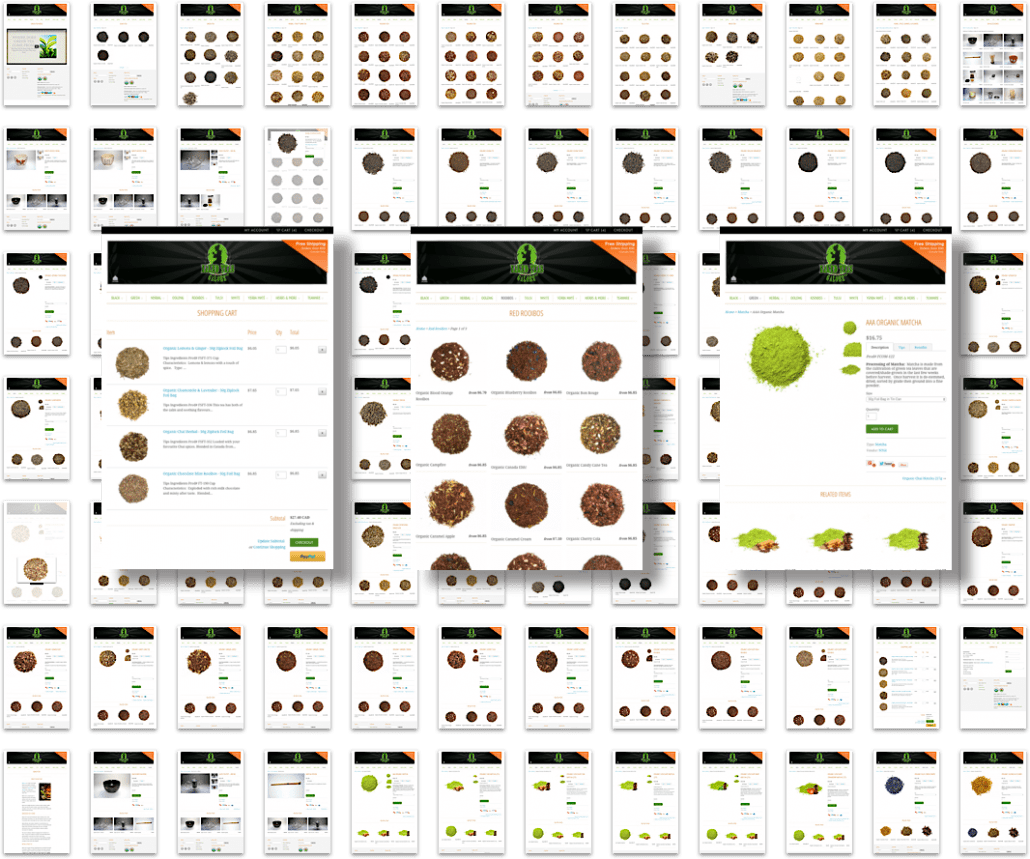 A Store That Grows With Business
When it comes to building an online store there are dozens of potential solutions. For NakedTeasGalore.com, we chose Shopify. It ticked all the boxes for the requirements
Shopify is a secure and scalable eCommerce platform. It serves as a reliable foundation upon which Naked Teas Galore can grow.
We are more than pleased with how Chris designed our website. With so many products to display, he helped us way more than expected. Chris had great ideas and got the knowledge he needed to understand our products. Since the website launch, he has been helpful in many ways. We recommended him to other companies who had the same great experience we did!
We're in Kelowna and can help you no matter where you are. Tell us how we may help you. We respond to requests within a few hours between 10AM to 6PM, Monday to Saturday.